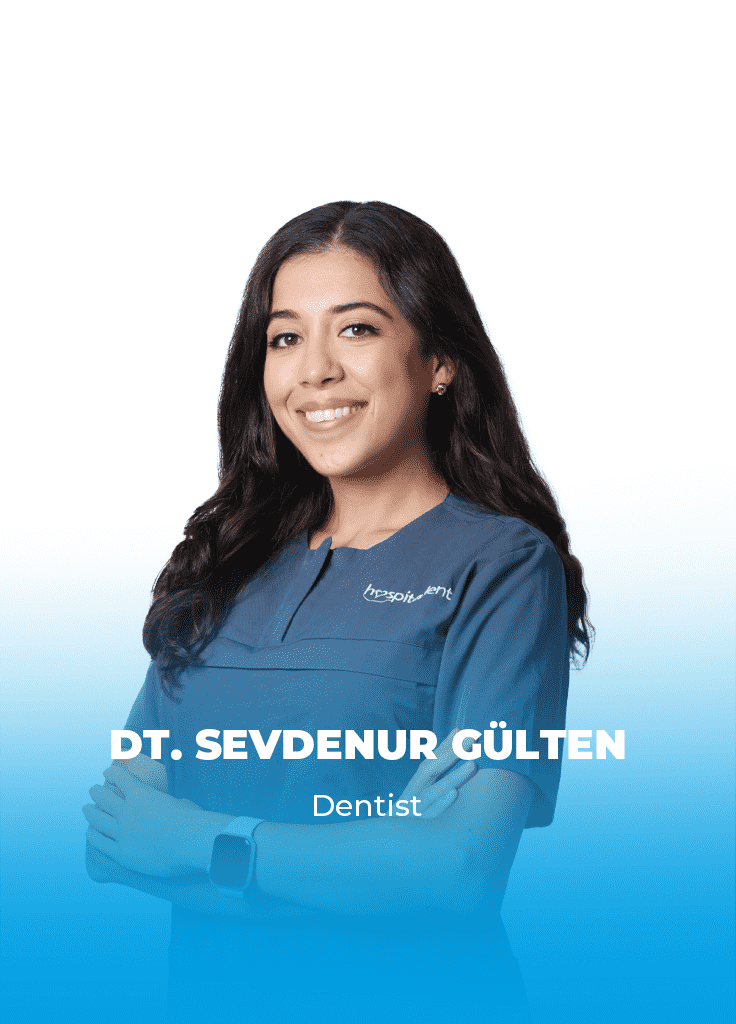 NUMBER OF TREATMENTS
Aesthetic Dental Veneers
8.000+
Prosthetic Veneer
4.000+
Hollywood Smile
400+
Digital Smile Design
450+
Dt. Sevdenur GÜLTEN
Dentist
Summary:
Our dentist Sevdenur Gülten completed her undergraduate education at Istanbul University in 2016. Sevdenur, who has been working in our brand since 2016, continues to add value to our brand with the treatments she provides.
Language:
Turkish and English
Education:
İstanbul University Faculty of Dentistry
Certificates:
DTI Implant System Beginner Applied Implant Training
Surgical Suture Techniques Training
Are Jaw Joint Disorders Unsolvable?